/
Products / Diphoterine® / All-in-one case /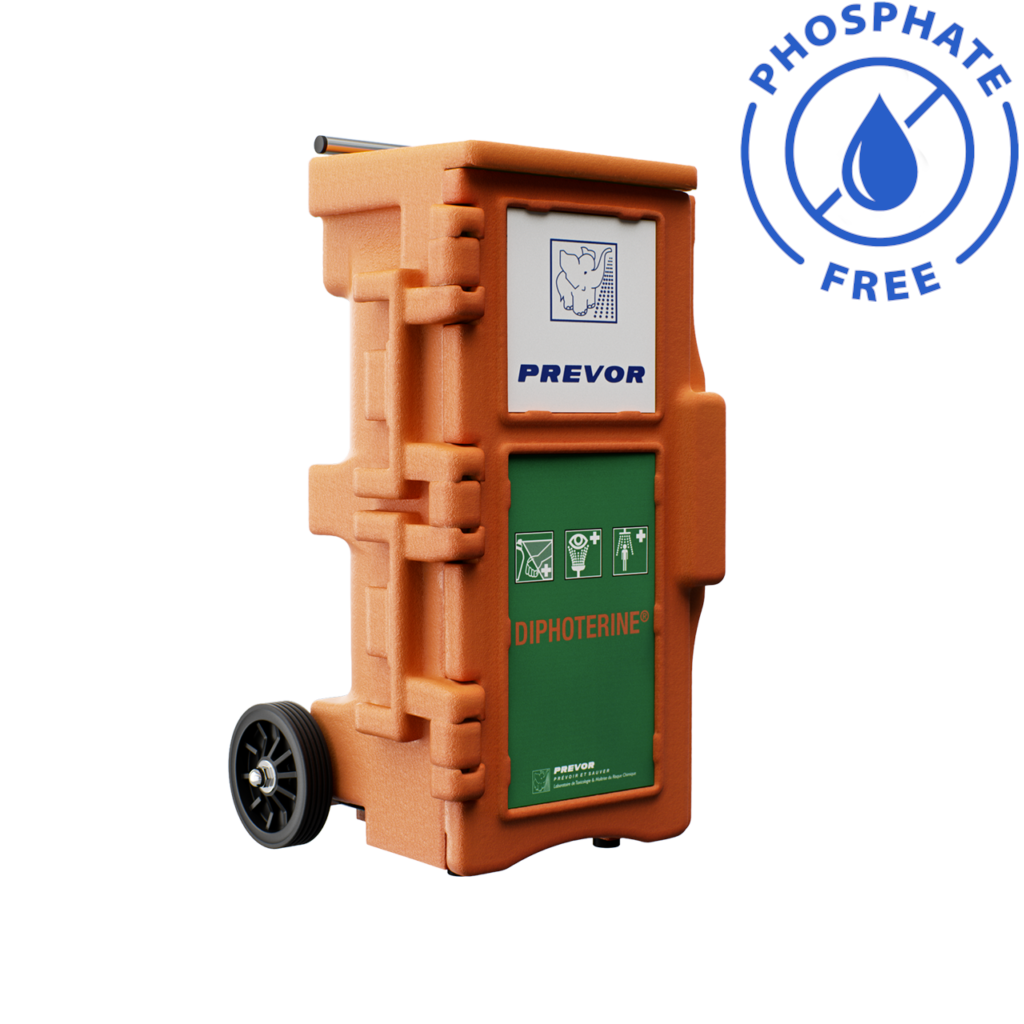 Diphoterine® All-in-one case
Why should you keep a variety of rinsing solutions to address a chemical accident?
Easily transported and identifiable, the case on wheels allows full body rinsing for a worker following a chemical accident involving a chemical product. With several different containers of Diphoterine® solution, including a DAP (5 litres), an LPMD eyewash (500 ml), and a Mini DAP aerosol (200 ml) to wash a hand or a face.
How does it work?
The physical and chemical properties of Diphoterine® solution allow mobile packaging for rinsing in the event of chemical splash on humans in any situation.
Four characteristics give it its activity on chemical splashes:
Diphoterine® solution is versatile
Diphoterine® solution is liquid
Diphoterine® solution limits the chemical's penetration
Diphoterine® solution stops the chemical's aggressiveness
Download all documents on this subject